Posted on February 01, 2016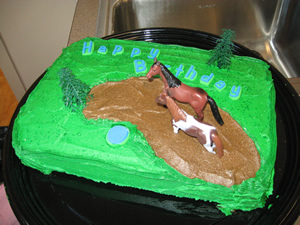 Submitted by Laurie Larsen
My soon-to-be 4 year old requested two cakes. One for home and one for school. So I made a lion cake -designed on my own-- using the Animal Cracker pan and a horse cake using horses ordered from ThePartyWorks.com Thanks again.