Posted on February 01, 2016



Created exclusively for
www.ThePartyWorks.com
and www.TheBabyWorks.com
January 2009




BABY SHOWER
COOKIES & LOLLIPOP COOKIES
Simply add colorful sugar shapes
with a dab of frosting...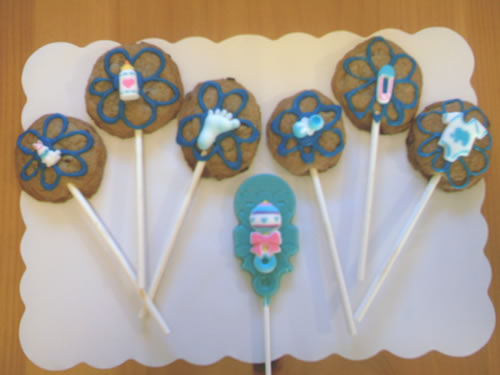 Cookie Lollipops
Insert a lollipop stick into cookie as soon


as you removing them from the over while

the cookie is still soft. Some people insert
sticks into cookie dough and bake.
Decorate cookies with frosting and add
sugar shapes. Above sugars include
Rabbit, Baby Bottle, Baby Foot,
Diaper Pin and a Onsie Outfit.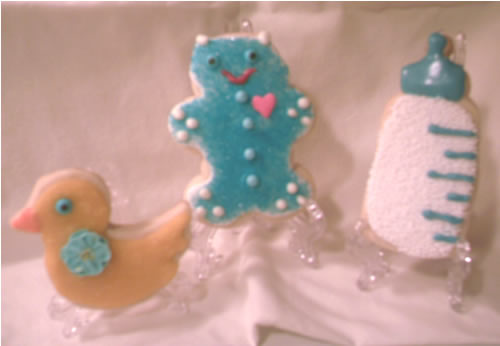 Baby Shaped Cookies

Cookie dough cut-out with
shaped cookie cutters
prior to baking.
After cooling, cookies were frosted...
Blue Flower Sugar attached to Ducky Cookie
and Pink Heart Sugar attached to Bear Cookie.
(easily add sugar shapes with a dab of frosting
to jazz up cookies)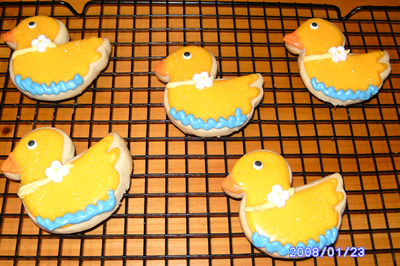 ***************