American Cake Decorating Magazine

Clown Cake
You will need:
• 2 8-inch round cake layers
• Buttercream icing
• Decorating comb
• Airbrush or spray coloring
• Icing color: yellow, blue,purple, flesh, pink, black, red, orange and blue
• Patterns from page 57
• Parchmant or pastry bags
• Tips: #2, #4, #8, #10, #22, #32 and #199
• Small spatula or paletteknife
• 1 1/2-inch Styrofoam ball
• Fondant
• Piping gel
• Dowel or skewer
• Scissors
• Tagboard
• Small drop flowers (made ahead)
1 - Fill and ice the cake with buttercream icing, texturing the side of the cake with a decorating comb. Using an airbrush or spray coloring, cover the side with rings of color. Start with a yellow ring around the center of the cake, then add a blue ring around the bottom and a purple one at the top. Trace the clown's face using the pattern provided and pipe an outline with flesh-colored icing and tip #10.
2 - Fill in the outline with flesh tone icing and smooth it with a small spatula or palette knife.
3 - Spray a rosy circle of pink over each cheek. Position the eye patterns and trace their shapeonto the face. With white icing and tip #8, pipe a sausage-shaped arc from cheek to cheek forming a mouth. Use the same bag and tip to outline and fill in the eyes. Smooth the icing as before.
4 - Switching to black icing and tip #4, pipe pupils into the eyes, outlining, filling and smoothing over them. Then, outline the eyes, add a line through the smile, and pipe a crescent-shape on each cheek. With white icing and tip #2, add a small white highlight in the same position in each pupil. This twinkle adds life to the clown's countenance.
5 - Cover the Styrofoam ball with red fondant and smooth. (Hint: covering the ball with a very thin layer of piping gel will help the fondant stick to the ball). Attach the ball to the end of a dowel or skewer. Holding the dowel with a scissors, insert it into the cake as its nose.
6 - Pipe a purple reverse-shell Border at the base of the cake with tip #22. At the top, pipe a simple shell border in white with tip #199.
7 - Using tip #32 and orange icing, pull elongated stars out away from the face for hair. Eyebrows are piped in the same way, keeping them a bit shorter in length.
8 - Trace the bowtie pattern twice on a piece of tagboard and cut out the pieces. Pipe dark blue icing onto one side of each piece, smooth the icing with a palette knife, and position as shown. Pipe a "knot" between the bows with tip #8 or #10.
9 - Add a pattern to the bow tie with small drop flowers in any color. A few red dots fill the empty spaces and provide a finished look.
Cakes, Cakes and MORE Cakes
"How'd they do that?" becomes, "I can do that!"
From gorgeous, realistic gumpaste flowers to delightful 3-Dimensional sculptures in buttercream, and everything in between American Cake Decorating shows you how to do it. Enlightening step-by-step photographs and detailed instructions take the wonder out of cake decorating and provide the background you need to decorate beautiful cakes.
American Cake Decorating seeks out decorators with unique skills and ideas, giving you the benefit of their experience right in your own home. For just a few dollars per issue, you can learn many of the same techniques taught in Master Classes costing hundreds of dollars.
You will see how new tools and equipment can save you time and enhance the beauty of your cakes, new techniques will broaden your repertoire and open a new world of decorating possibilities, and variations on traditional methods will simplify your work and help you create a style that is all your own.
If your passion is cake decorating, American Cake Decorating is more than a magazine, it is a passport to a new realm of possibility!
More information
http://thepartyworks.com/article_info.php/cArticlePath/180/articles_id/1104
To Subscribe
http://thepartyworks.com/index.php/cPath/194
You'll be glad you did!


*****************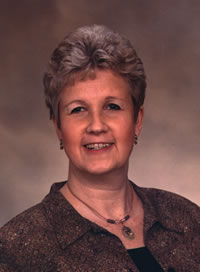 Susan O'Boyle-Jacobson, CD, has more than 30 years decorating experience and is currently a traveling instructor and teaches at both The Art Institutes International Minnesota and Kitchen Window culinary schools. She has twice been president of ICES and also served as a show director. She frequently judges and demonstrates at shows and seminars, and is an RBA Certified decorator. See Susan's work: Sugar Artistry by Susan at www.sugarartistry.net.