Posted on February 01, 2016

FOREST RANGER
(Spelunker)
Cake
Created & Decorated
by
Charlotte Shaw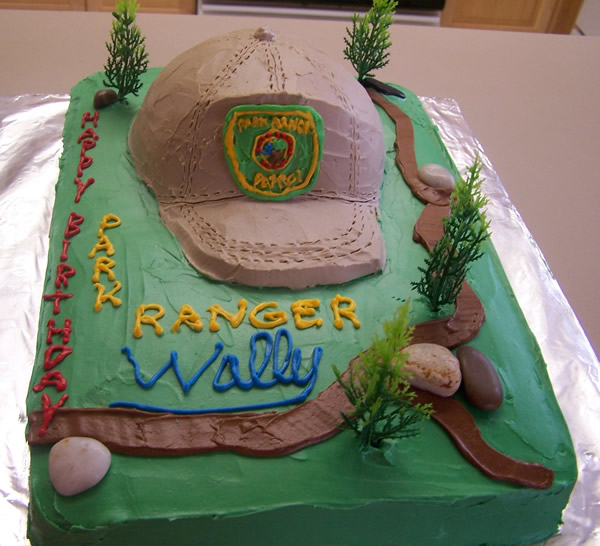 Charlotte says:
This cake was made for my husband's birthday. He is a volunteer park
ranger. Jack wanted a spelunker cake this year. His party was
held at Innerspace Cavern in Georgetown, TX and he wanted to
have a spelunker hat on his cake.
He liked the cake (but Jack mostly likes the icing - wanted me to
make the whole hat of icing - I didn't but was tempted!!)
Everything is edible except the rocks and trees.
About the Decorator


CHARLOTTE SHAW creates and decorates unique and difficult cakes. She has been decorating cakes for about 35 years but only for family and friends. For the last 10 years she has branched out and even sold a few. She wrote: "I love to make character or custom-made cakes because I enjoy the challenge" and her cakes are proof of her outstanding creativity! Charlotte lives in Austin, Texas with her husband.
************